Time for [Word-ology] again, a column making English learning easier!!
Before today's learning, let's check the answers to the last episode.
🙂
eminent=e–(out)+min-[small]+ent-[adj.]
Definition: famous, respected, or important.
---
diminish=di-[down]+min-[small]+ish-[v.]
Definition: to reduce or be reduced in size or importance.
---
minuscule=min-[small]+scule-[scale]
Definition: extremely small.
---
Today, we are going to learn a widely-used etymon, "vis" meaning "visible".
Now, let's analyze the composition of "
Improvise

".
The word consists of three etyma, "im" means "not", "pro" means "before", and "vis" means "see". And "e" at the end of the word "improvise" indicates that the word is a verb.
When the word comprises the etyma "vis", it implies that the word has the meaning related to "visible". And according to the dictionary, "vis" simply stands for "able to see".
We can easily find out the meaning of the word "improvise" we deduced is very close to the definition in the Oxford Dictionary, which is "to invent or make something, such as a speech or a device, at the time when it is needed without already having planned it".
---
After learning the etymon "

vis

", you can also try to guess the meaning of the following words! So, let's get started!
provisional=pro[forth]+vis[see]-ion+al[adj.];
provisory=pro[forth]+vis[see]+ory[adj.];
revise=re[again]+vis[see]+e[v.].
---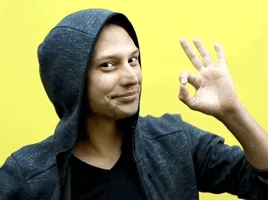 That's all for [Word-ology] today!
Write down what you've learned today and leave your answers in the comment down below. 🙂
Have a great day!