Hey guys! Welcome to the program [Fun Time]!
Glad to see you again! Today, I wanna share my feeling of preparation for exams, especially for the overwhelming finals.
Generally speaking, I won't be very anxious about my finals three days before them, cuz I strongly believe in my efficiency in the recap of all the knowledge I acquired in the WHOLE semester, really.
But the truth is that I, with my cellphone by my side, just cannot pay the slightest concentration to the preparation for my finals, needless to say the difficulties in the recap which is totally beyond my capacity.
The following gifs vividly represent my situation before exams!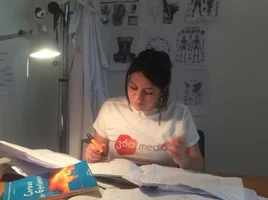 When I try to focus on my work!
---
Me 5 minutes before exams!
---
When asked about what's my feeling before my final.
---
Me facing the NUMEROUS exams on TOMORROW!
---
Well, you guys really got me right?
Let's just have a look at how people feel about it on Twitter!
---
---
---
---
Well, it's so realistic!
But remember guys, you ought to make full preparation for your exams.
Do not make a hasty last-minute effort!
That's all for [Fun Time] today!
If you love it, please let me know!
Looking forward to your comments!
Have a nice day!
See you next time!