Hello, guys!
Do your parents usually text you?
What is it like when you communicate with you parents with texting?
Well, most of our parents focus on feeding the family and pay little attention to how today's young people text with peers! They may not be good at texting but it's always entertaining!
Come and look at the following messages from parents shared on twitter.
---
I bet your mother could have been enrolled into Harvard University due to her excellent memory.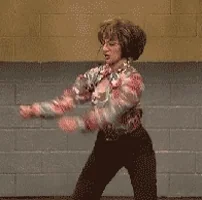 ---
Sometimes, we just "die" on social media for fun. LOL!
---
What if you have no siblings?
---
Hahahahah, does your mom speak really fast?
---
Literally the same as my mom!!!  I could see my mom becoming more mentally dependent on me, so just spending more time with parents would be nice for them.
---
Hahahahah, I can give you a tip! Just put a piece of tissue on water surface before you do a poo.
---
Your mom may be gifted in prank!
---
That's hilarious! Rapper or Wrapper???
---
Well, that's all for fun time today!
Look forward to your parents' funny message!
Bye!